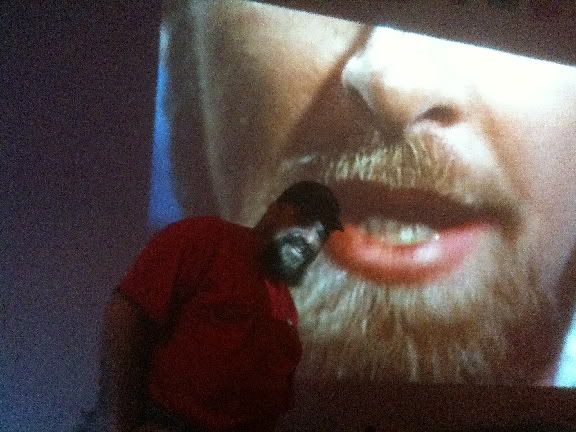 Dinner with Thor last night at La Lucha, a Mexican wrestling-themed restaurant on Avenue A. The movie being shown (without sound) was
Santo contra Blue Demon en la Atlántida
(1970), which includes several scenes modeled (cheaply) shot-for-shot on scenes from the 1967 James Bond film
You Only Live Twice
, as well as stock footage from some Japanese films including
Monster Zero
, and a supporting actor who looked eerily like Dennis Hopper.
A young boy dining with his mother was allowed to try on one of the wrestling masks they have for sale, and decided that his ring name would be Snow Leopard (Leoparde Nieve).
All the menu selections were named after Mexican wrestlers. I had the Mil Mascaras (3 tacos).