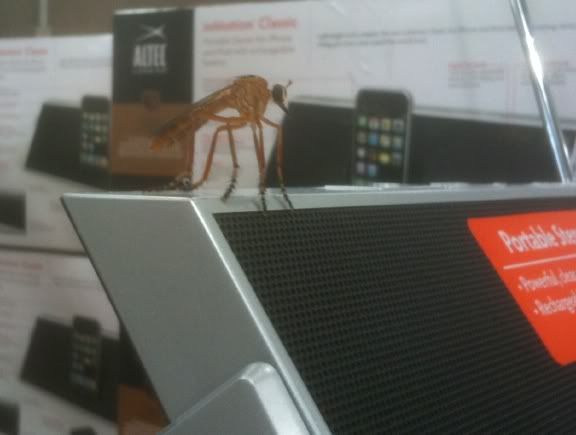 I know that big box stores have their own thriving bird populations, which fly inside and take up residence atop the high shelves. But no one told me that they also harbor gigantic radioactive mutant blood sucking abominations like this.
Costco, Durham N.C., July 2010. iPhone photo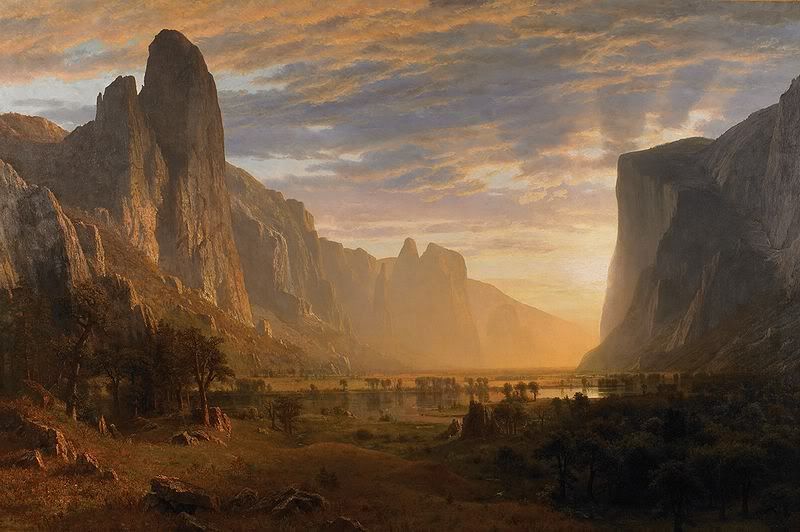 Looking Down Yosemite Valley (1865) Albert Bierstadt
Jeff and I take a quick trip out west this week to attend my niece's wedding in Yosemite (she and her husband-to-be both have worked there a number of years). It's my first visit to the park -- I wish we could stay more than a couple of days.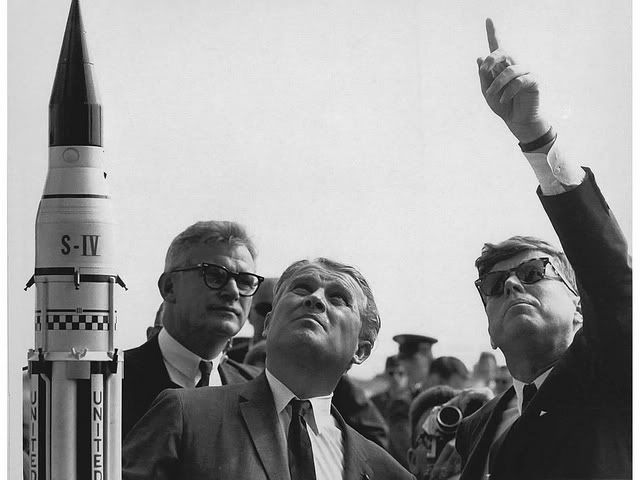 NASA has posted
a bunch of nifty pictures
via Flickr's Commons.
Above, JFK and
Werner von Braun
at Cape Canaveral.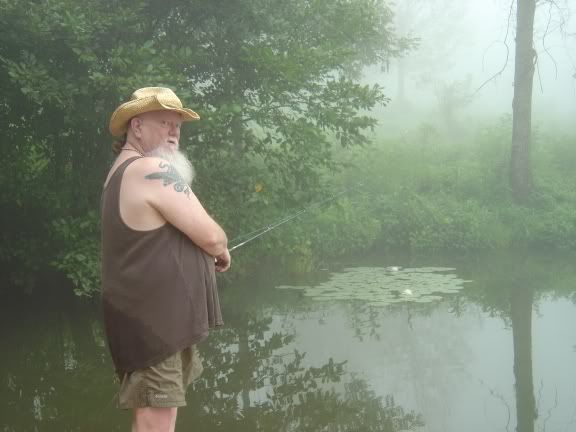 On vacation. Jeff fishing on the lake near our cabin.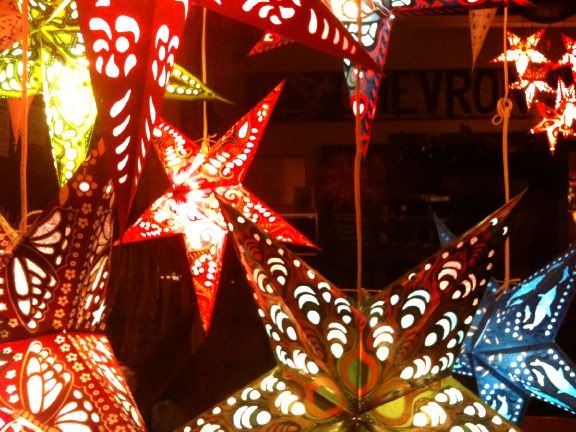 Shop window, Asheville N.C., August 14, 2010.
iPhone photo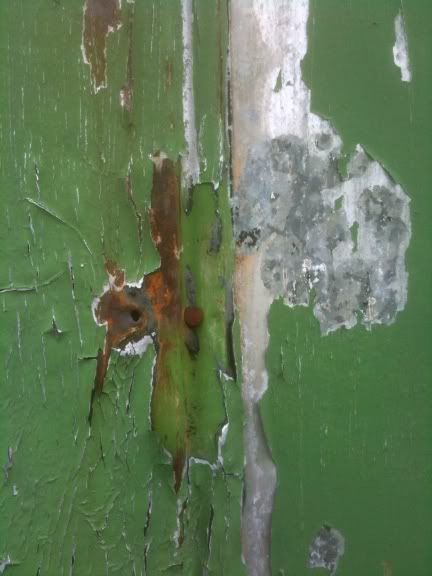 Barn wall, Zebulon N.C., July 31, 2010. iPhone photo.
Don't look back.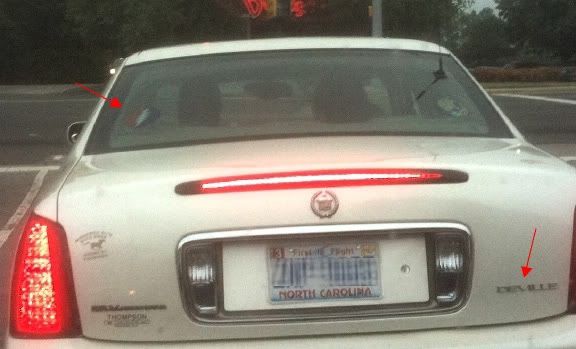 Deadhead sticker on a Cadillac, Durham NC, July 2010. iPhone photo.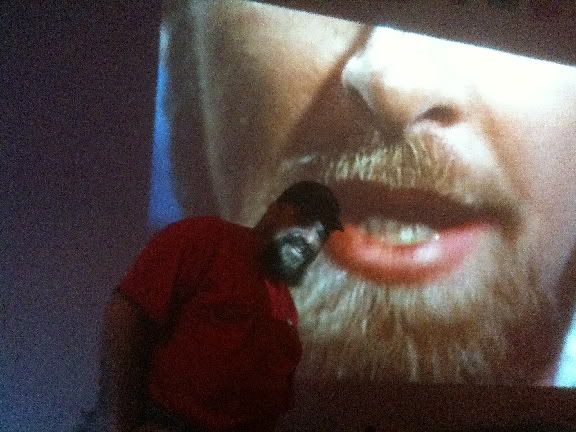 Dinner with Thor last night at La Lucha, a Mexican wrestling-themed restaurant on Avenue A. The movie being shown (without sound) was
Santo contra Blue Demon en la Atlántida
(1970), which includes several scenes modeled (cheaply) shot-for-shot on scenes from the 1967 James Bond film
You Only Live Twice
, as well as stock footage from some Japanese films including
Monster Zero
, and a supporting actor who looked eerily like Dennis Hopper.
A young boy dining with his mother was allowed to try on one of the wrestling masks they have for sale, and decided that his ring name would be Snow Leopard (Leoparde Nieve).
All the menu selections were named after Mexican wrestlers. I had the Mil Mascaras (3 tacos).