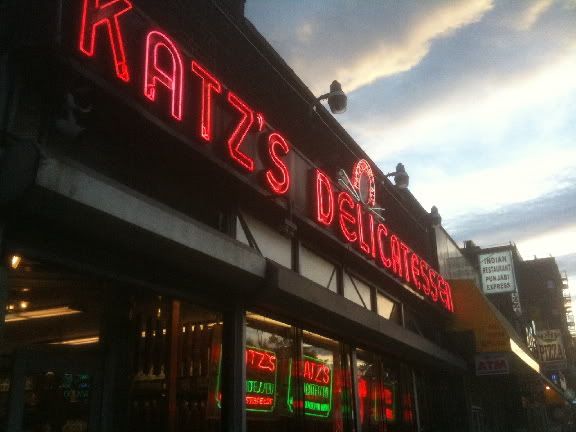 Quick getaway this week to the far north. Jeff was a Katz's virgin, so he and I had dinner here after seeing
Exit through the Gift Shop
at Landmark Sunshine Cinema.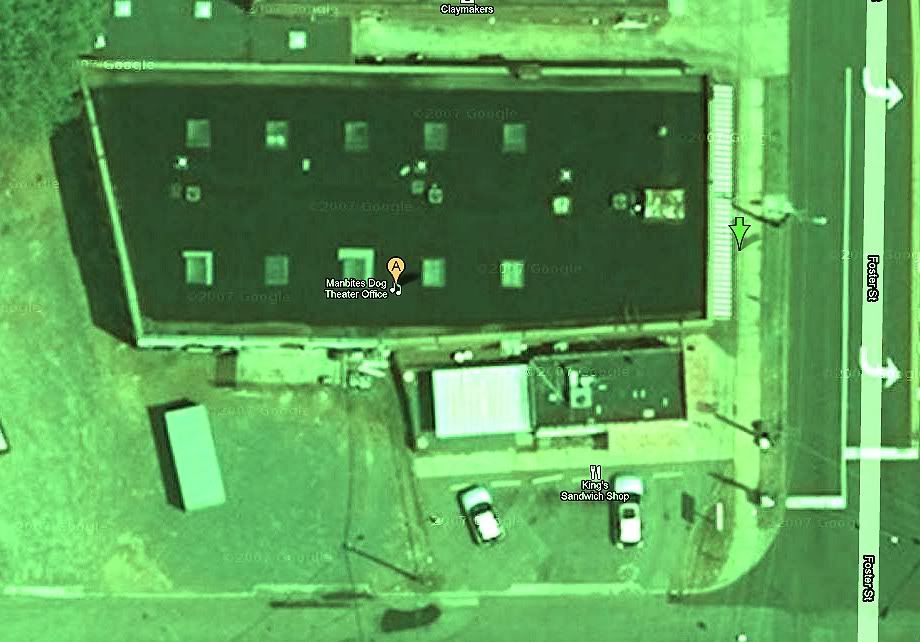 "…the Durham, NC-based theater
can be seen from space."
-- from a review of Blackbird in the Triangle Theater Review,
a free weekly e-mail theatrical newsletter




Current Music:

The Ventures: "Telstar"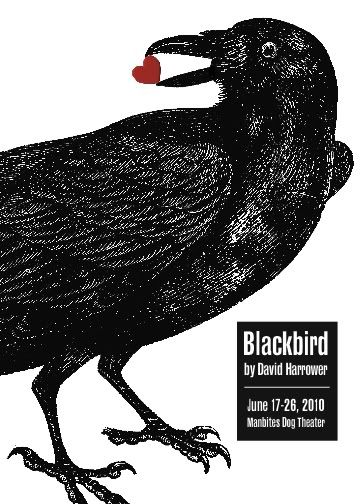 I do not know which to prefer,
The beauty of inflections
Or the beauty of innuendoes,
The blackbird whistling
Or just after.
–– Wallace Stevens
Current show at
Manbites
.
Design: Rebekah Miel, QuickBrownFox Studio



Yes.


That's right.



It's Kate Hepburn with Rogers and Hart.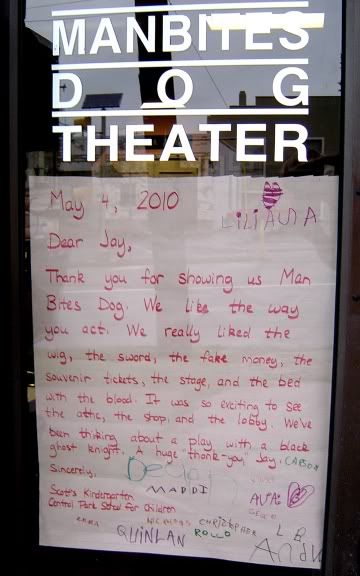 Our Associate Artistic Director Jay led a guided tour of
Manbites Dog
last week for a kindergarten class from the school across the street.
It was a big hit.
Time Suck of the week!
Duke University Libraries has
an online archive
with
thousands
of vintage teevee ads produced by ad agency Benton & Bowles in the 1950's-1980's. The search function is retarded and the iTunes interface is a bit clunky, but prepare to waste a lot of time scratching your childhood nostalgia itch. (I got 8 of 10 correct on the Ad Knowledge quiz!)
Here are suggestive screen grabs from three of the ads. Can you identify the products? (Yes, one of them is G.I. Joe, but can you identify the specific brand of G.I. Joe? And no, it's not Castro Street Clone Joe…)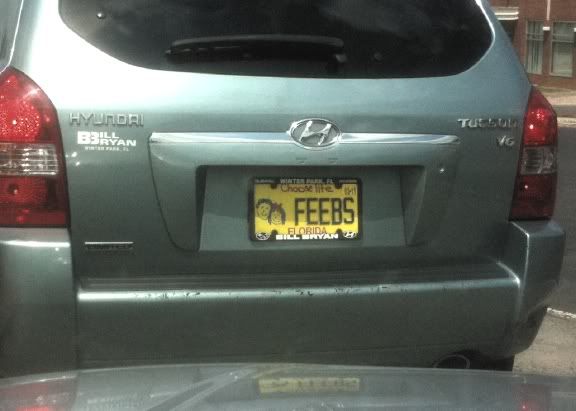 McDonald's drive through, Durham NC. iPhone shot.


From Kanomi-san,
my new favorite online comics site
:
USA newspaper comics for Japanese audience to learn English and American cultures. It's fine stuff for you online brought to you by great Tokyo Sun newspaper company, a division of the Pikajuna Pachinko and Cigarette Vending Machine Company
So far, in addition to
Nature Punchman, GO!
, it has featured
Pruggers
, and
Sinister Overalls Boy
. I'm really, really looking forward to
Why They Not Married? Apartment
and
Oni-Man in Purple Wetsuit
.